Xenpelar Dokumentazio Zentroa (XDZ): Our location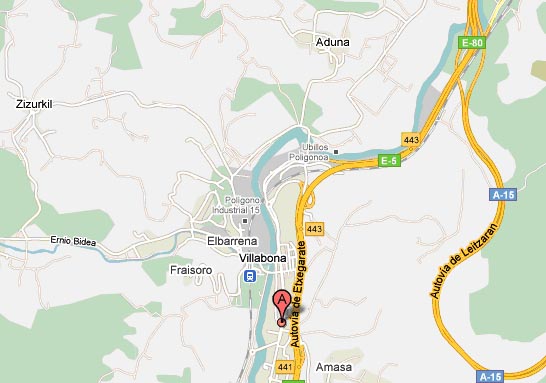 Subijana Etxea. Kale Nagusia 70. 20150 Villabona
T. (+34) 943 69 41 29 / F. (+34) 943 69 30 41 / xenpelar[at]bertsozale.eus
Subijana Etxea
The association Bertsozale Elkartea and the centre Xenpelar Dokumentazio Zentroa are all together with Mintzola Fundazioa in the building Subijana Etxea. Xenpelar Dokumentazio Zentroa is in charge of the documentation project of Mintzola Fundazioa.
Access
TSST
Bus line: Donostia - Tolosa

Renfe
Train station: Villabona-Zizurkil
Contact us for any question
by phone: (+34) 943 694 277
office hours: Monday to Friday ; 9:30 - 13:30*
* Contact always the documentalist in order to study your needs and other posible options.
Xenpelar Dokumentazio Zentroa's documentalists
Recording and Bertsos: Oihana Aranburu
Library, Photographs, Ephemera and Archive : Itsaso Noya
Press Service, Performances/Competitions adn Data-bases : Nere Erkiaga
Coordination: Oihana Aranburu and Nere Erkiaga