Jon Maia
Personal details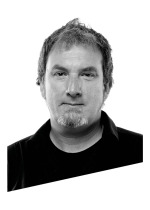 Name

Maia, Jon

Complet name and surname

Maia Soria, Jon

Birth

1972

Urretxu +

Urretxu < Goierri < Gipuzkoa < Basque Country
Bertsolarism
Main specialization

Bertsolaria

Specializations
Biographical details
Biography

He was born in Urretxu but he moved to Zumaia when he was 6. He has a Bachelor's Degree in Basque Philology. He has written for newspapers and other publications. He is author of some books as well as having written lyrics for several music groups. Besides, he was the creator and singer of the music group Karidadeko Benta. He is especially dedicated to bertsolaritza, although he also experiments with other artistic activities.
He took up bertsolaritza at school and then he started in the bertso-eskola (bertsolaritza workshops) of Zumaia. The investigator and expert in melodies of bertsolaritza Joanito Dorronsoro was his instructor.
He reached the last stage of the National Bertsolaris Championship in 1997, 2001, 2005 and 2009, and he was finalist in the championship of Gipuzkoa in the editions of 2003, 2007 and 2015.
First steps in bertsolarism
Lehen plaza

Zumaian, 1984an, Aita Mari Zineman, Gipuzkoako Eskolarteko Txapelketako kanporaketan