Iñaki Murua
Personal details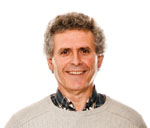 Name

Murua, Iñaki

Complet name and surname

Murua Jauregi, Iñaki

Birth

1956

Gabiria +

Gabiria < Goierri < Gipuzkoa < Basque Country
Bertsolarism
Main specialization

Bertsolaria

Specializations

Organizer

Presenter

Epailea

Eragilea

Gai-jartzailea
Biographical details
Biography

He has been the Chairman of the association Euskal Herriko Bertsozale Elkartea from 2005 to 2018. He has worked as teacher at Goierri Vocational School until he retired.
He started at school at the age of five and when he was 14, he began at Goierri Vocational School where he would work some years later. Eventually, he finished his studies in Gasteiz, working during the day and studying at night.
He took part in the National Bertsolaris Championship for the first time in 1982; he was finalist in the editions carried out in 1986 and 1989. He was also finalist in the championship of Gipuzkoa in the years 1991 and 1995.
First steps in bertsolarism
Lehen plaza

Bertsolari: Gabirian,1973an, Osinalde Elkarteko afari batean, aita eta Eusebio Igarzabalekin
Gai-emaile, epaile eta antolatzaile ere Gabirin estreinatu zen, hamasei urterekin hasita

Publications
Argitaratutako liburuak

Goierriko Bertso Eskolaren X. urteurrena (idazle)

Argitaratutako grabazioak

Goierriko bertsolarien diska, IZ. Bizpahiru bertso sorta

Argitaratugabeak eta azterlanak

Adiskideren batek gauen batean, bestela ez. Dena den plazaz-plaza asko egin/egiten dizkietela uste du
EHBE-JAKIN. Bertsolariei inkesta, Euskal Herriko Bertsolari Elkartea, 1987
Lankuren aginduz hitzaldi, saio musikatu...

Ekoizpen oharrak

kazetaria: Argia, Goierritarra, Jakin, Egunkaria, Eusko News...