Iñaki Zelaia
Personal details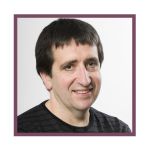 Name

Zelaia, Iñaki

Complet name and surname

Zelaia Irazusta, Iñaki

Birth

1973

Hernani +

Hernani < Buruntzaldea < Gipuzkoa < Basque Country
Bertsolarism
Main specialization

Bertsolaria
Biographical details
Biography

The third time at the National Championships for this 32-year-old native of Hernani. He is the number one aficionado of the farmer-cum-townsman bertsolari. Iñaki is a mechanic by trade and he has fine-tuned himself for this big challenge.
First steps in bertsolarism
Lehen plaza

Alegian, 1987an, elizan, Aitor Lasarte, Juan Jose Usarraga eta Joxe Luix Urdangarin kantulagun zituela.