Iñaki Gurrutxaga
Personal details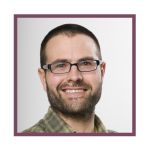 Name

Gurrutxaga, Iñaki

Complet name and surname

Gurrutxaga Zubimendi, Iñaki

Birth

1981

Orio +

Orio < Urola Kosta < Gipuzkoa < Basque Country
Bertsolarism
Main specialization

Bertsolaria

Specializations

Bertso irakaslea

Bertso-jartzailea
Biographical details
Biography

This bertsolaria from Orio on the Gipuzkoan coast is also 24 and with a degree in the Basque language. He is currently doing a PhD. He was last year's Gipuzkoa championship finalist and this is his first appearance at National Championships.
First steps in bertsolarism
Lehen plaza

Lehen plaza ez dut oso gogoan. Jende aurrean eta bat-batean Gipuzkoako eskolartekoan, 1992an eta Zarautzen.
Publications
Argitaratutako liburuak

Iñaki Gurrutxaga. "Gabon Gasteiz". Arabera, 2000.

Argitaratutako grabazioak

Bi Bala musika-taldearekin Wasabi diskoa argitaratu genuen 2014an.